Canadian officials have announced plans for a broad plastic ban across the country, which will come into effect from the end of this year, and this is already presenting opportunities for promotional products companies.
The measures will begin with a ban on the import and manufacture of plastic products, including single-use plastic bags, straws, stir sticks, cutlery, take-out containers and six-pack can rings. and bottles, by the end of this year. By the end of 2023, the sale of these items will be prohibited and by the end of 2025, companies will no longer be able to export them outside of Canada's borders.
"Our government is all in when it comes to reducing plastic pollution," Environment Minister Steven Guilbeault said during a press conference this week on a beach on the St. Lawrence River in Quebec City. Canada's plastic ban was announced in 2020 and was originally due to come into effect last year. COVID delayed implementation until end of 2022; the government plans to rid all landfills as well as beaches, rivers, wetlands and forests of plastic waste by 2030.
According to the federal government, businesses in Canada sold 15.5 billion plastic grocery bags, 4.5 billion cutlery, 3 billion stir sticks, 5.8 billion straws, 183 million six packs and 805 million takeout containers in 2019. A Deloitte study in the same year found that less than a tenth of plastic waste is recycled in Canada.
The looming sanctions look promising for sales opportunities for promotional companies, which can sell branded reusable alternatives to banned plastics. Russell Bird, owner of The Promo Addict (asi/302225) in Sherwood Park, AB, says they expect an increase in demand for alternatives to single-use plastic items. "I predict we'll see more sales of higher-end bags like utility totes," he says. "Cheaper non-woven bags just aren't very functional and don't last the same as utility bags."
Bird says since COVID, there's been a lingering concern about buying and using reusable straws and utensils. "I saw an increase in demand for them before the pandemic, but the fear of disease and germs really stopped that," he says. "I rarely see people reusing straws. Perhaps as the pandemic shifts into the rearview mirror and there are no disposables to choose from, consumers will be forced to switch.
Here is the schedule 👇

✅ 2022: ban on the manufacture and import of these single-use plastics
✅ 2023: sales ban
✅ 2025: export ban

Together, these actions will eliminate over 1.3 MILLION tons of plastic waste. pic.twitter.com/9uMFdM5rVZ

— Steven Guilbeault (@s_guilbeault) June 20, 2022
Fortunately, forward-thinking customers at Innovatex Solutions Inc. (asi/231194) in Richmond Hill, Ontario, already purchased alternative items, especially bags, when the ban was first announced in 2020 "Most of our customers have been proactive and have already made changes to accommodate the ban and be more sustainable," says Ann Baiden, CEO and Founder. "They switched to paper bags and alternative packaging in 2020, but the current paper shortage is not helpful."
Indeed, ongoing supply chain issues have complicated the return to normalcy that promoters and end buyers have been waiting for. Today, industries around the world are faced with a shortage of wood pulpused in the manufacture of paper and cardboard, due to an increase in demand due to plastic bans combined with the supply chain disturbance following the war in Ukraine; Russia is a major exporter of wood, used in the manufacture of paper pulp. Experts say it could also lead to higher prices and toilet paper shortages.
Meanwhile, Canadian National Railway (CN) workers went on strike after wage and benefits negotiations broke down. As talks continue, CN says it has implemented its operational contingency plan, which has so far mitigated supply chain impacts. Along with the Canadian Pacific Railway (CP), CN is one of only two railway companies that transport goods across Canada.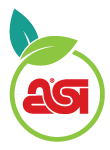 Promo for the Planet is your destination for the latest news, biggest trends and best ideas to help build a more sustainable and socially responsible industry.